Long Island Smart Construction Bathroom Remodeling
There is an expression that says: Two thing sell the House: The bathroom and the kitchen. We prioritize any bathrooms remodeling project and we pay special attention to all bathroom solutions you may need.
WE ARE YOUR BATHROOM REMODELING COMPANY EXPERTS!
Interiors that reflect your style.
Why try bathroom remodeling Long Island? The bathroom is a central area in the home, and we understand that for most people, the modern-day bathroom has transcended itself into becoming one's own personal sanctuary. It is no longer just a place for hygienic purposes or to wash off the grit; it is your personal spa, where you relieve the stress of the day and find that peaceful place to relax your mind. As a result, your bathroom can be just as incredible as any favorite room in the house. We have a tirelessly built track record of satisfied customers who entrusted us with all their needs related to bathroom remodeling Long Island.
Whether you want a complete bathroom remodel or just want to convert your bathtub to a shower, we offer exceptional customer service, quality materials, and professional workmanship throughout the entire process of your hassle-free home renovation. We can help you create the space you want to meet your needs. Our Long Island Bathroom Remodeling services are available to all homeowners in Suffolk and Nassau County.
The benefits of transforming your bathroom
You'll be amazed how a well-designed bathroom can change your daily routine for the better. Some of the most reported benefits include" added efficiency, ease of cleaning, better lighting and simply more enjoyable. Take your dated bathroom and turn it into a place of relaxation with new vanity, fixtures, tile, and more.
A bathroom provides you with the chance to relax after a hard day at work, but what if it didn't? Don't know where to start remodeling your bathroom? Need some design ideas on how to renovate your bathroom? We offer plenty of ideas for inspiration and can offer professional guidance on what you should do next with your bathroom space.
CHECK OUT SOME OF THE RENOVATIONS WE HAVE DONE BELOW FOR SOME INSPIRATION!
BATHROOM RENOVATION OPTIONS
REMODELING AN EXISTING BATHROOM
Are you ready to give your entire bathroom a makeover? Old fixtures, aging tile and dysfunctional layouts will be a thing of the past. Updating your existing bathroom could include: converting a 3/4 bath into a walk-in shower, adding a freestanding tub, increasing natural light or simply swapping out old for new. We can make any bathroom, regardless of size, feel like a luxury escape.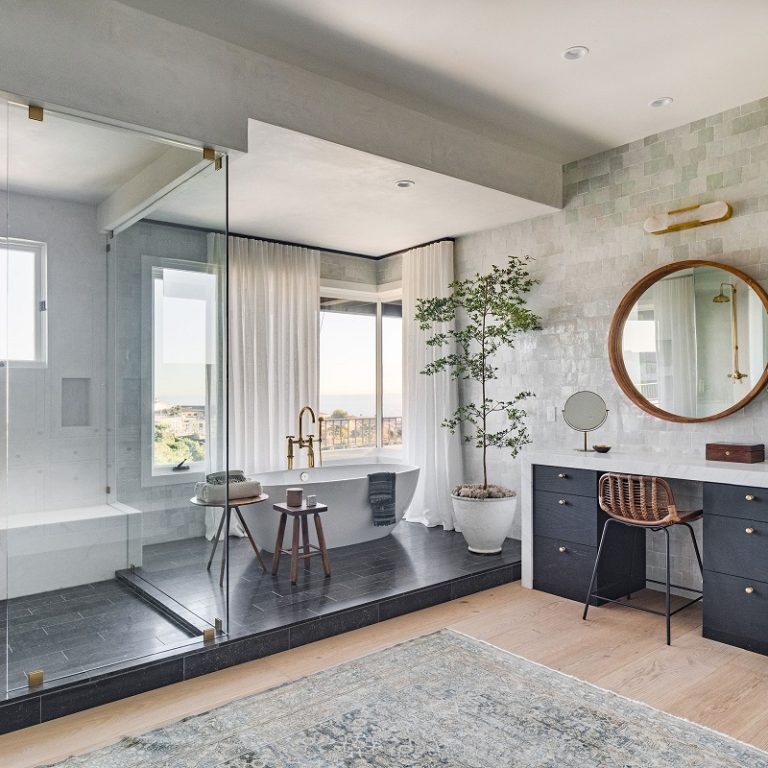 MAKING YOUR BATHROOM BIGGER
We've seen it all! Cramped showers squeezed into closets. Master bathrooms without any storage. If you're looking to expand your bathroom we can help you discover space you didn't know you had. Bathroom expansions can use space from adjacent rooms or utilize new space from a dormer addition. Add functionality and style to your bathroom in one thoughtful remodel.
ADDING A BATHROOM TO YOUR HOME OR BASEMENT
Whether you're sharing a bathroom with your kids or simply interested in creating the perfect master suite, adding a bathroom will transform your home. Not to mention add value! We often add bathrooms to attics and basements, where they're really useful but rarely found in older homes. Other times a new bathroom is part of an addition project.
ADDING A JACUZZI OR SOAKING TUB
It must be our long cold winters that have Long Islanders looking for a warm escape at home. We get it! Nothing says luxury like a large soaking bathtub. Enjoy the ritual of a hot bath, accompanied by your favorite glass of wine and a good book. We're experts at selecting and adding bathtubs—both freestanding and built in.
ADDING A WALK-IN SHOWER
Don't use the bathtub? More and more homeowners are opting for large walk-in showers instead. It's all a matter of preference. Walk-in showers are both beautiful and easier to access than traditional shower/tub combos/ We'll help you think about everyday detail to make your new walk-in perfect: niches , seats, shower-heads, tile and more.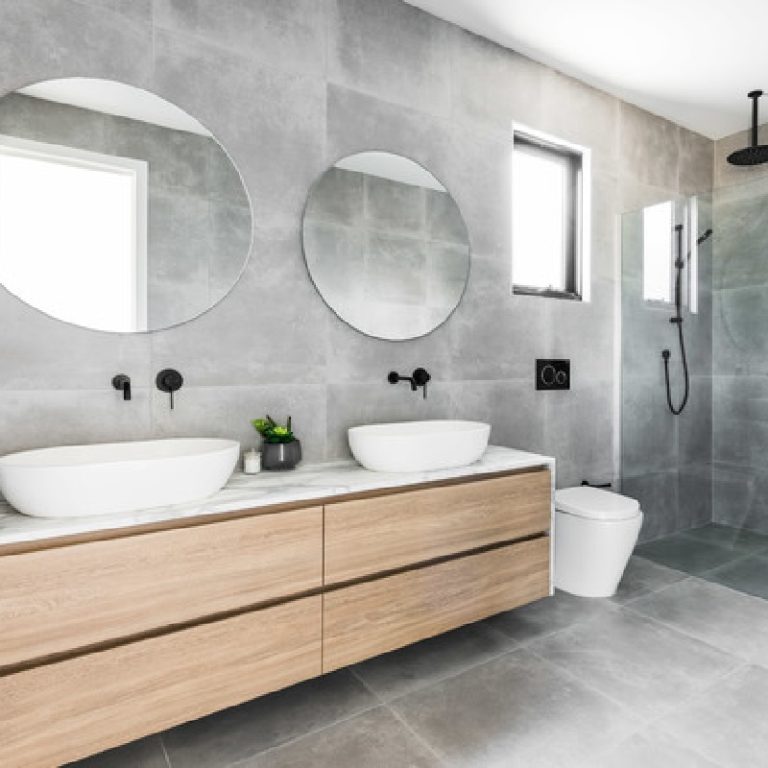 UPGRADING TOILET, SINK AND FIXTURES
We're firm believers that the details matter. Plumbing Fixtures are a fun way to personalize space in unexpected ways. From luxurious rain shower heads to trendy matte black faucets, there's plenty of small options for making a space feel unique and special. We take into account your design goals, product quality and even ease of cleaning before making recommendations to you.