Long Island Smart Construction Siding & Exterior Services
Siding is as important as roofing so when it comes to low cost energy bills and overall heating savings your siding needs the best experts. you can trust us with your siding replacement because we work with the best vendors. Our option are affordable and top quality throughout Long Island.
YOUR SIDING ACTS NOT ONLY AS A SHIELD FROM THE ELEMENTS, BUT AS A PLACE TO PUT ON FULL DISPLAY YOUR TASTE AND STYLE
Long Island Smart Construction are highly experienced siding installers on Long Island. The James Hardie brand is well-known for its strengthened durability, as well as its beautiful range of colors to choose from. So reimagine your home and give it your dream colors. Not only does it provide the color and appearance for your house, it is also the first line of defense against harsh weather. This makes siding important because that means it not only has to look good, but it needs to be durable enough to take on the elements. Getting the right siding can mean the difference when overpaying for utilities on a house that isn't properly sided.
Our exterior virtual design package can help people visualize the look they've been dreaming about before they take the plunge.
WHY IS GOOD SIDING IMPORTANT?
Your home's siding has two purposes—to protect your property from the weather and ensure the security of those residing within.
Bad weather can occur at any time. As a result, we put our goods through rigorous testing to ensure that they can endure the worst-case scenarios, such as snowstorms, UV rays, and hurricanes. But it's not just extremes that cause siding to fail; the change of seasons also takes its toll on materials like vinyl (which can crack when the temperatures begin to drop) and wood (which expands and contracts naturally depending on the moisture level and temperatures). Fiber cement products have consistent resistance to climate-related damage—strengthening your home and ensuring the highest performance of newly installed siding.
The power of a good siding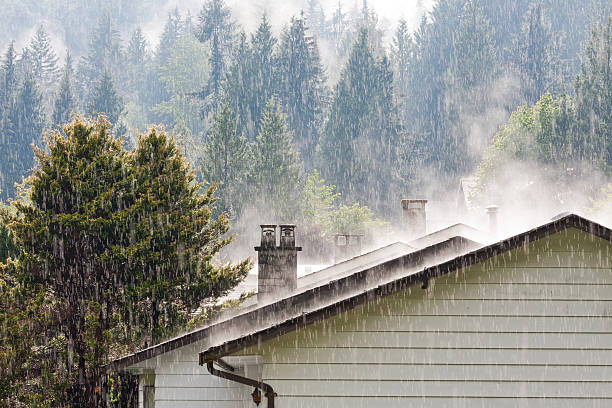 UNEXPECTED ELEMENTS OF WEATHER
Our siding protects your home from the elements, such as wind, snow, and rain, while also assisting in the correct insulation of your home. The second function and purpose of siding is to improve the curb appeal of your property, which is critical if you plan to sell it in the future.
Water and other forms of precipitation, such as snow, may enter the home if the joints are not entirely covered or sealed, causing considerable damage.
NEW SIDING ALSO HELPS HOMEOWNERS SAVE MONEY ON THEIR ENERGY EXPENSES
However, your heating and cooling units will have to work harder all year if your home is not adequately insulated with effective siding, which will inevitably raise your utility bills.
When you replace your siding, a Long Island siding installer, like us, can typically repair structural issues from the outside without compromising your home's interior. Furthermore, repairing the damage as soon as possible will save you money in the long term.