Long Island Smart Construction Roof & Attic Remodeling
Your roof is the umbrella of your home. Keep it leak free with our GAF certified roof installation from Long Island Smart Construction. We are your Smart roofing experts of Long Island.
Long Island Smart Construction
Total Protection Roofing System
Owens Corning® systems help to create a water-proof barrier, defend against nature's elements and keep a great attic ventilation.
Helps protect the roof where water has a tendency to collect or flow, including valleys, eaves, chimneys and skylights.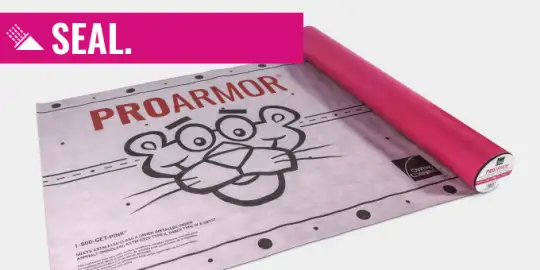 Provides a water-shedding barrier under shingles to guard against wind-driven rain.
Ensure a straight edge and effective seal along the eaves and rake—areas that are vulnerable to high winds.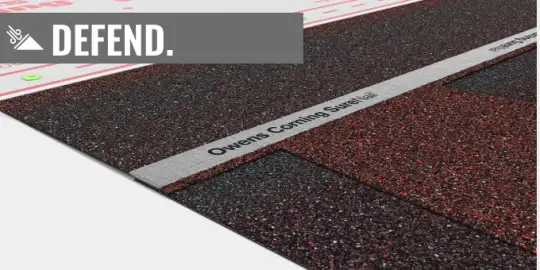 Provide protection and curb appeal in a wide array of colors and styles.
Extra protection and stylish dimension along the hips and ridges. Designed to match and complement Owens Corning® shingles.
Help protect the interior components of the roofing system from heat and moisture damage.
Help protect the interior components of the roofing system from heat and moisture damage.
Creates a buffer between the comfortable air inside the living area and extreme heat or cold outside.
Seal block water resulting from ice damming, wind-driven rains and normal water flow. A properly sealed roof helps prevent rot and mold.
How does "defending" help?
Add a tough, yet beautiful layer of defense with strong adhesion that resists blow offs and helps shed water away from the roof deck. Helps protect the most vulnerable areas such as eaves and peaks.
How does "breathing" help?
Reduces heat and moisture buildup that can lead to ice damming, roof deterioration, and mold infestation. This helps air flow through the attic to manage temperature and moisture.
Attic & Roofing
A roof is a long-term investment that will protect your home and improve its value. In face, installing a new roof is one of the best ways to increase your home's resale value. If you want your roof to last for many years, it is important that you choose experienced and reliable roofing contractors. A properly installed roof will guard your home against bad weather and other external elements. Additionally, a new roof can add curb appeal and make your home more attractive. If you're thinking about selling your home in the future, investing in a new roof is a smart choice. We are your Long Island Roofing contractors and can help you choose the right roof for your home and budget, and our experienced team will ensure that your new roof is installed properly. Contact us today to learn more about our roofing services.
Create a new conception for your roof
The Design EYEQ® Visualizer
Our design visualizer tool allows you to "try on" our selection of Owens Corning asphalt roofing shingles right on our website.
How does it work?
You can upload a photo of your home OR select a pre-loaded home and experiment with different shingle colors, siding colors, trim colors, and more to get an idea of your homes new look.